Welcome to London
It is a pleasure to invite you to London for the 53rd annual AIJA Congress. A unique and extraordinary experience awaits you.
The congress was last hosted in London in 1991 and it means a lot to us to welcome AIJA back to our home city.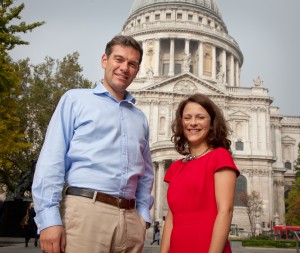 London is of course a leading global city whether rated on its status as a centre of finance, the arts, entertainment, fashion, or legal and professional services. It is the world's most-visited city with four World Heritage sites and in 2012 the first city to host the modern Summer Olympic Games for the third time.
2015 marks the 800th anniversary of the signing of the Magna Carta, the foundation stone for the modern rule of law as well as English constitutional law. This great charter, regarded as the cornerstone of liberty in the English-speaking world, has been both imposed and copied by numerous jurisdictions ever since.
AIJA will acknowledge this anniversary with its own unique recipe of learning, interaction, fellowship and friendship. With the event priced to attract a large number of delegates, this will be a huge spectacle as we combine all of the best things that London and AIJA have to offer over five extraordinary days.
Our congress hotel, The Grange St Paul's is a top-class venue. With five-star services, swimming pool, spa and rooftop bar overlooking St Paul's Cathedral and the City, all that London has to offer will be on our doorstep.
We look forward to welcoming you and providing a London experience to a gold medal Olympic standard!
Wholeheartedly
For the Organising Committee
Mark Beardsworth   Paola Fudakowska